Cathedral Staff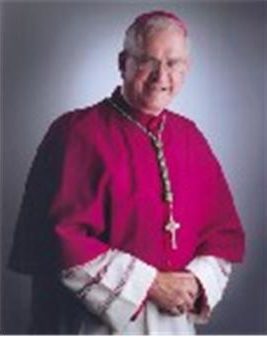 Most Reverend Joseph E. Kurtz, D.D.
Archbishop of Louisville
3940 Poplar Level Road
Louisville, Kentucky 40213
(502) 585-3291
pastoralcenter@archlou.org
Biography
Archbishop Joseph E. Kurtz, D.D.
His Holiness Benedict XVI appointed Most Reverend Joseph E. Kurtz, D.D., as the fourth Archbishop and ninth bishop of the Archdiocese of Louisville on June 12, 2007. He was installed as Archbishop of Louisville on August 15, 2007. Before coming to Louisville, Archbishop Kurtz served as Bishop of Knoxville from 1999 to 2007.
Born on August 18, 1946, in Mahanoy City, Pennsylvania, Archbishop Joseph E. Kurtz earned bachelor (1968) and master of divinity (1972) degrees from St. Charles Borromeo Seminary in Philadelphia and a master's degree in social work from the Marywood School of Social Work in Scranton, Pennsylvania, in 1976. Archbishop Kurtz was ordained a priest for the Diocese of Allentown on March 18, 1972.
Before becoming Bishop of Knoxville, Archbishop Kurtz served for 27 years in the Diocese of Allentown, Pennsylvania, in charge of social services, diocesan administration and parish ministry. He was pastor of Notre Dame of Bethlehem Parish in Bethlehem, Pennsylvania, from 1996 to 1999; diocesan director of Catholic Charities from 1988 to 1998; diocesan coordinator for health affairs from 1994 to 1998; associate director and, later, executive director of Catholic Social Agency and Family Life Bureau from 1984 to 1994; pastor of St. Mary Parish in Catasauqua, Pennsylvania, from 1988 to 1996; assistant director of vocations from 1973 to 1976; and associate pastor at St. Joseph Parish in Limport and Saints Simon & Jude Parish in Bethlehem, both in Pennsylvania. He served as an instructor in marriage and family therapy at Mary Immaculate Seminary in Northhampton, Pennsylvania, from 1978 to 1982 and as a professor and counselor at St. Pius X Seminary from 1973 to 1976. Archbishop Kurtz received the distinguished title of Monsignor in 1986.
Archbishop Kurtz has served on numerous boards, including as the personal representative of the bishop to the Pennsylvania Catholic Conference from 1992 to 1998, as the president of the board of directors of the Catholic Social Agency from 1988 to 1999, and as a member of the board of directors of Sacred Heart Hospital in Allentown, Pennsylvania. In Knoxville, he was a member of Association of Christian Denominational Leaders in Knoxville, Tennessee, and a member of the 2002 class of Leadership Knoxville.
At this time, Archbishop Kurtz serves on the boards of Catholic Relief Services, St. Charles Seminary (Philadelphia, Pennsylvania) and Leadership Louisville. He is the episcopal advisor to the National Catholic Social Workers National Association and to the Cause for Archbishop Fulton Sheen's beatification. Archbishop Kurtz sits on several committees of the United States Conference of Catholic Bishops, including the Committee on Laity, Marriage, Family, and Youth (in which he chairs the sub-committee on Marriage and Family); the Bishops' Committee for Pro-Life Activities; and the Bishops Committee on Budget and Finance. In November of 2008, he was elected the Treasurer of the United States Conference of Catholic Bishops and serves on the Executive and Administrative Committees of that body.
Archbishop Kurtz is the son of the (late) George and Stella (Zmijewski) Kurtz and the brother of the (late) Rosemarie Quinn, Patricia Cameli, Theresa Bakos and (late) George S. Kurtz.
The oldest Roman Catholic Archdiocese west of the Appalachians, the Archdiocese of Louisville was founded as the Diocese of Bardstown in 1808, transferred to Louisville in 1841 and elevated to Archdiocese in 1937. The Archdiocese covers 24 counties and hosts a Catholic population of more than 200,000 individuals.
---
Very Rev.  Michael T. Wimsatt
Pastor
433 S. Fifth Street
Louisville, KY 40202
(502) 582-2971 Ext. 5216
mwimsatt@cathedraloftheassumption.org
Biography
Fr. Michael T. Wimsatt
Fr. Michael Wimsatt grew up on a farm in a small town in southern Kentucky.  Upon his graduation from Bellarmine University as a double major in English and Theology, he studied for the priesthood at St. Mary's Seminary in Baltimore, Maryland, the first Catholic seminary in the United States.  Father Wimsatt was ordained in May 2010 and spent his first two years of priesthood at the Basilica of St. Joseph Proto-Cathedral in Bardstown, Kentucky.  From August 2012 to August 2014 he studied at the Catholic University of America in Washington, D.C., where he later graduated with a Pontifical Doctorate in Systematic Theology.
In August 2014 he became Vocation Director for the Archdiocese of Louisville.  In June 2016 he became Administrator of the Cathedral of the Assumption; in August 2017 he was installed as pastor.

---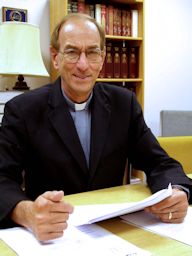 Deacon Stephan P. Phelps
Deacon
(502) 582-2971 Ext. 5240
sphelps@cathedraloftheassumption.org
Biography
Deacon Stephan Phelps
Deacon Stephan was ordained a Permanent Deacon in the Archdiocese of Louisville in August, 2008 and assigned to the Cathedral of the Assumption.  He is currently on the staff of the Metropolitan Tribunal serving as a Tribunal Judge and Delegate of the Ordinary.
He began Canon Law studies at St, Meinrad School of Theology in 2006, continued studies at Catholic University School of Canon Law in Washington, DC and earned a graduate degree in Canon Law from St. Mary's University-Minnesota in the Spring of 2010.  He returned to St. Meinrad and completed a Masters Degree in Theological Studies in May, 2012.
In April, 2013 he received an indult from the Apostolicae Signaturae in Rome and was subsequently appointed a Tribunal Judge by the Most Reverend Archbishop Joseph E. Kurtz, D.D. in May of 2013.
In addition to those duties he is an instructor in Canon Law for Diaconate classes in formation and makes numerous parish and other presentations on Canon Law when requested.
---

Deacon Chris McDonell
Deacon
(502) 582-2971 Ext. 5218
cmcdonell@cathedraloftheassumption.org
Biography
Chris McDonell
Deacon Chris McDonell was ordained in August 2012 by the Most Reverend Joseph E. Kurtz, and assigned to serve at the Cathedral of the Assumption.  He currently serves on the Social Concerns Committee and manages the grants for the lunch program at the food kitchen for the Cathedral.  Chris is a native of Minnesota, where he received his undergraduate degree in Communication and then received his MBA from Bellarmine University.  Currently Chris is a certified teacher with JCPS and is a second grade teacher.  Both he and his wife, Melani have received pastoral certificates from Spalding University.  He is also the Chaplin in his son's Boy Scout Troop.
For the last three years his wife, Melani has worked as a Catechist for the confirmation class at The Church of the Epiphany.  Their son Noah is actively involved with youth group and youth council.
---

George N. Kaissieh
Pastoral Associate  & Director of Formation
(502) 582-2971 Ext. 5217
gkaissieh@cathedraloftheassumption.org

Biography
George Kaissieh
George Kaissieh serves as Pastoral Associate and Director of Faith Formation for the Cathedral of the Assumption.  He came to the Cathedral in November 2006.  George's background includes teaching in a Catholic high school and serving as the Director of Religious Education for two other parishes in the archdiocese.  George has a B.A. in Social Work and a diploma in Religious Education from Bethlehem University, Israel, as well as a Master of Arts degree in Spirituality from Bellarmine University in Louisville, Kentucky.
---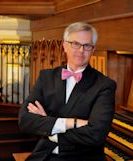 Dr. Philip Brisson
Director of Music
(502) 582-2971 Ext. 5220
pbrisson@cathedraloftheassumption.org


Biography
Dr. Philip Brisson
Dr. Philip Brisson is Director of Music and Organist at the Catholic Cathedral of the Assumption in downtown Louisville, the oldest inland Catholic cathedral in continuous use in the country.  In addition to leading the Cathedral's traditional worship, he manages the Cathedral's Kelty Endowed Concert Series which has further recognized the Cathedral for not only musical excellence in liturgy but also in outstanding organ performances.  Philip has led the Cathedral Choir on international concert tours to England, Ireland, Germany, and Austria.  This past summer, he was "Organist in Residence" at Christ Church Cathedral in Oxford, England.  Locally, the Cathedral Choirs have performed with the Louisville Orchestra, have been featured on local television, and appear annually for a Christmas concert that has often included collaboration with Louisville's Christ Church Episcopal Cathedral under the title "Christmas with the Cathedrals."
In addition to his duties at the Cathedral, Dr. Brisson is also Organist and Assistant Director of the Louisville Master Chorale, a new premier chorale ensemble which performs the great chorale literature with orchestra in its new home at the Cathedral of the Assumption.  Prior to his work with the LMC, he was Chorusmaster for the Kentucky Opera and prepared choruses for performances which included Puccini's Turandot and Madame Butterfly, Verdi's La Traviata, Il Trovatore and Otello, Poulenc's Dialogues of the Carmelites, Saint-Saëns' Samson et Dalila, Sullivan's Pirates of Penzance, Massenet's Werther, Floyd's Of Mice and Men, Humperdinck's Hansel and Gretel, Leoncavallo's I Pagliacci, Mascagni's Cavalleria Rusticana; Tchaikovsky's Iolanta, and Donizetti's, L'elisir d'Amore.
As an organ soloist, he has given recitals in 23 states, including Chicago, IL; Atlanta, GA; Oakland, CA; Reno, NV; Manhattan, NY; Queens, NY; Geneva, NY; Rochester, NY; West Point, NY; Princeton, NJ; Baltimore, MD; Boise, ID; Columbus, IN, New Albany, IN; Omaha, NE; Lexington, KY; Louisville, KY; Columbus, OH; Cincinnati, OH; Norman, OK; Dallas, TX; Pittsburgh, PA; Tucson AZ; Detroit, MI; Topeka, KS; Chattanooga, TN; McLean, VA; Wheeling, WV; Cedar Falls, IA; Hattiesburg, MS; and he has appeared with the Louisville Orchestra as guest soloist performing the Saint-Saëns Organ Symphony with Raymond Leppard conducting.  This past year, Philip was also a featured performer for the Region V AGO Convention in Lexington, KY and the NPM National Convention in Louisville, KY.
As a teacher, Dr. Brisson served on the faculty of Bellarmine University where he taught organ performance and a Church Music Internship at the Cathedral.  Until taking over the Kentucky Opera Chorus, he oversaw the choral program at Indiana University Southeast, where he conducted the Concert Choir, the Community Chorus, and taught choral conducting.  He has also presented workshops to the American Guild of Organists and to the National Association of Pastoral Musicians at both the regional and national level.
Originally from New York City, Philip received his BM in Organ Performance from the Aaron Copland School of Music at Queens College, CUNY.  While at Queens, he studied organ and conducting with Paul Maynard, the former director of the New York Pro Musica.  After being accepted into graduate organ performance programs at Juilliard, Indiana, and Michigan, Philip decided to attend Westminster Choir College in Princeton, New Jersey, where he earned a Masters in Sacred Music.  While at Westminster, he studied organ with Robert Carwithen and choral conducting with Allen Crowell.  He was also fortunate to regularly sing under Joseph Flummerfelt in the Westminster Symphonic Choir which performed Stravinsky's Symphony of Psalms with the Los Angeles Philharmonic, conducted by Esa-Pekka Salonen and Hindemith's Requiem with the Philadelphia Orchestra, conducted by Wolfgang Sawallisch.  In 2005, Philip earned a Doctorate in Organ Performance from the Eastman School of Music in Rochester, New York, where he studied organ with David Higgs and received a choral conducting minor while studying conducting with William Weinert.
Philip Brisson is active in the American Guild of Organists, has served on the Louisville Chapter's Executive Committee and has held both the Sub-Dean and Dean positions for the Guild.  He is also the National Association of Pastoral Musicians Organist Liaison for the Louisville Archdiocese, Membership Chairman of the Roman Catholic Conference of Cathedral Musicians, and is a member of The Honorable Order of Kentucky Colonels.  Dr. Brisson also founded the concert artist cooperative EastWestOgranists.com, which represents several prominent young American organists in the United States.
---
---
---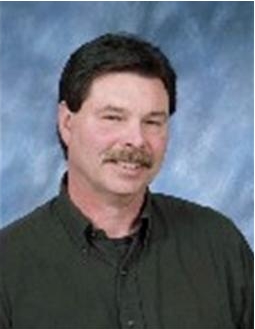 Ken Garrett
Director of Facilities
(502) 582-2971 Ext. 5221
kgarrett@cathedraloftheassumption.org

Biography
Ken Garrett
Ken Garrett has served as Facilities Manager at the Cathedral since 2001.  Ken previously served at St. Margaret Mary for 2 years in the same capacity.  Ken's background includes residential and commercial construction, repair, as well as electronics repair.

---
---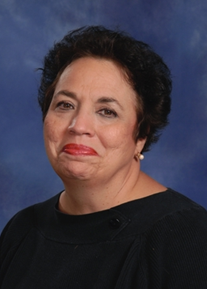 Angela Wiggins
Director of Parish Life and Communications
(502) 582-2971 Ext. 5213
awiggins@cathedraloftheassumption.org
Biography
Angela Wiggins
Angela Wiggins, Director of Parish Life and Communications,  began working in the Cathedral office in November 1998.    Many past generations of her family were Cathedral members. Before working at the Cathedral, Angela had worked in the Archdiocese as a secretary at St. Therese School and as an office manager for the Lourdes Rosary Shrine of the Dominican Fathers of St. Louis Bertrand Priory.  She is a 2009 University of Louisville graduate with a bachelor's degree in Liberal Studies (parish/non-profit administration) with a minor in Communication. 
---
---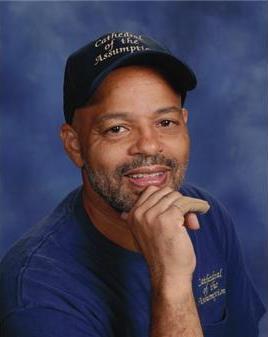 Derek D. Shontee
Custodian/Maintenance
(502) 582-2971 Ext. 5221
---
George Offutt
Custodian/Maintenance
(502) 582-2971 Ext. 5221