Haiti News
August 27, 2021 update from Gary Boice –

Tek4Kids is now providing clean water to the hospital in Jeremie.  They are located just down the street from the technical school. All of the various water systems at schools are functioning, We are not aware of damage to partner schools. Given that people are afraid to go in buildings, school may not happen for a while. 

Tek4Kids is onsite and can administer aid rather quickly.  If you wish to donate to that, click here.  
August 19 email received from Cathedral St. Louis:
Joy and Peace from God our Father. Thank you very much for your mail. 
All the people of Jérémie live a great sadness after the earthquake of the august 14, 2021. We have lost our Cathedral St Louis. It's very sad for our parishioners. The rectory is damaged by the earthquake. It's not possible to live in the rectory. Now I am living in makeshift dwellings. Sainte Thérèse School is damaged. It's fissured. We recommend us at your prayers. God bless you! 
Mgr Marc-Arthur Emile
---
April 22, 2020 – An update from Gary Boice, Tek4Kids Founder:
Tek4Kids is responding to the coronavirus pandemic in Haiti by providing purified water to the residents of Jeremie, Haiti at no cost to them. To date, we have purified and distributed 100,000 gallons of clean water to more than 25,000 visitors since we began the project three weeks ago.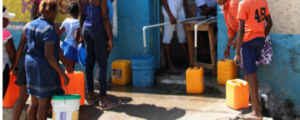 Because school is not in session, we are utilizing Tek4Kids' six partner school water purification systems located in Jeremie as distribution points where people can come for purified water. Most people in the community do not have access to clean water for drinking and hand-washing, so this is an essential step in stopping the spread of the coronavirus.
In addition to the important work Tek4Kids is doing, we have partnered with several other groups in the community to extend our reach. Hopestart International is working to provide 5000 sanitation stations (buckets with spigots and other handwashing necessities) to the community. You can find out more here:
https://bit.ly/STOPTHESPREAD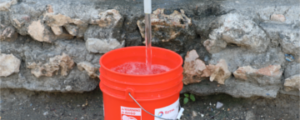 Tek4Kids has teams of four at each partner school location, plus one team purifying water and one management team, for a total of 32 Tek4Kids staff members working on this project. They purify and distribute the water six days per week.
At each of our distribution sites, we are following the Haitian government's COVID-19 mandates:  we cannot have more than ten people inside the gates at any time and we must maintain distance between each person in line.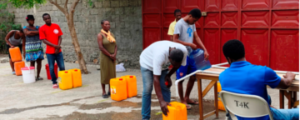 Our goal in all these efforts with purified water is to minimize the threat of the coronavirus to the people of Jeremie in hopes they can weather this storm as they have so often in the past.If you would like to help Tek4Kids continue its efforts in responding to the pandemic in Haiti, please visit: www.tek4ids.org/donate/. Thank you!