Welcome! 
---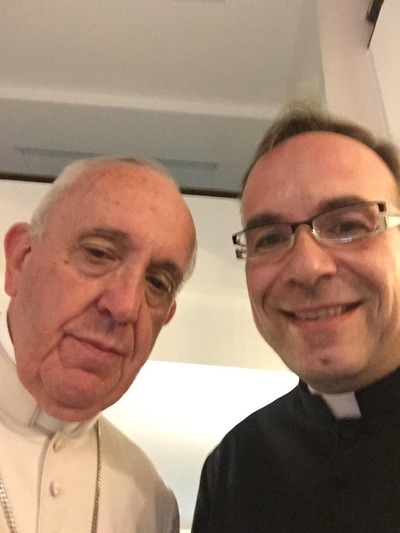 Father
Jim
Sichko
hangs out with some pretty interesting folks…
and he'll be here with us at the Cathedral September 12, 13, 14!
Father will also preach at our weekend Masses on Saturday, September 10 at 5:30 pm and Sunday, September 11 at 9:30 am and 5:30 pm.  
Cathedral Parish Mission for the Whole Household with Fr. Jim Sichko
60 Minutes for Jesus
Fr. Jim Sichko is a full time preacher, evangelist and motivational speaker based in the Diocese of Lexington, Kentucky.  In February of 2016, Pope Francis commissioned Fr. Jim as one of his Papal Missionaries of Mercy of which there are only 1000 in the world, 100 in the United States. Fr. Jim uses real life experiences and ties those experiences into the Gospel message of Jesus Christ.  Known for his presentations entitled "60 minutes for Jesus," each talk is geared for all in a family household with no exceptions.  To learn more about Father Jim, go to: ttps://www.frjims.com/about.html.  Time of evening talks will be published later.
---