Welcome
Dear Friends,
It gives me great joy to welcome you to the Cathedral of the Assumption parish. We are the oldest inland Cathedral in the United States. Since 1830 countless men, women, and children have worshiped on the site where the present church is located. When the present church was formally dedicated on October 3, 1852, it became the heart of a local church and city.
The same heart still beats today, as the Cathedral of the Assumption maintains a rich tradition of religious identity and civic consciousness with a reach both far and wide. In addition to the many visitors who pass through her doors on a daily basis, parishioners are counted from twenty-seven counties in Kentucky and Indiana. We invite you to number yourself among us as we continue our rich history as members of the One, Holy, Catholic and Apostolic Church founded by Jesus Christ. In this way, we can be sure to continue the mission of the Cathedral parish in fidelity and truth.
May God bless you with the company of the angels and saints and with the protection of the Blessed Mother, our patroness.
Peace,
Very Rev. Michael T. Wimsatt, S.T.D.
   Our Cathedral opened for two Masses on May 23/24, 
The Ascension of the Lord.  Photo by Carolyn Miles.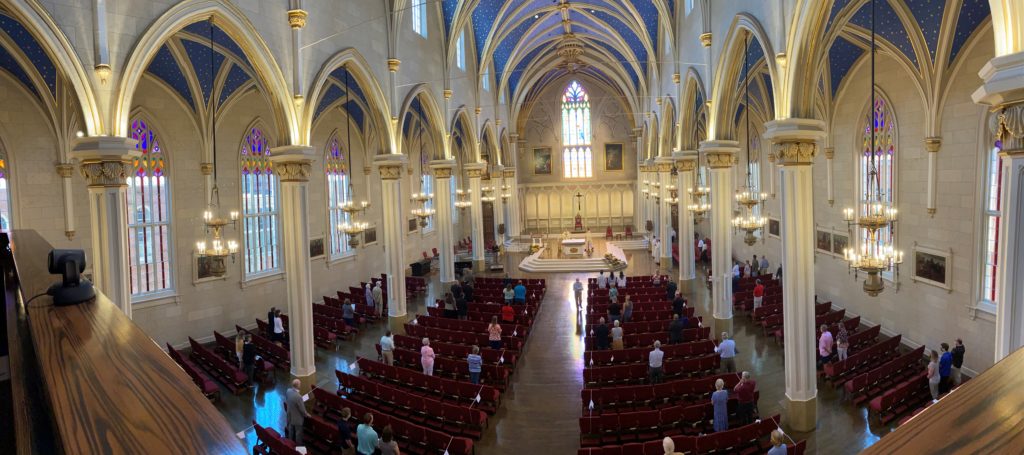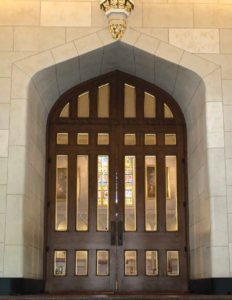 Hail, Full of Grace!
Cathedral of the Assumption
Legacy and Vision Campaign
Click to view video