Blue Mass
Date: September 10, 2023
Time: 12:00 P.M.
Location: Cathedral of the Assumption
Address: 433 South Fifth Street
Louisville, KY 40202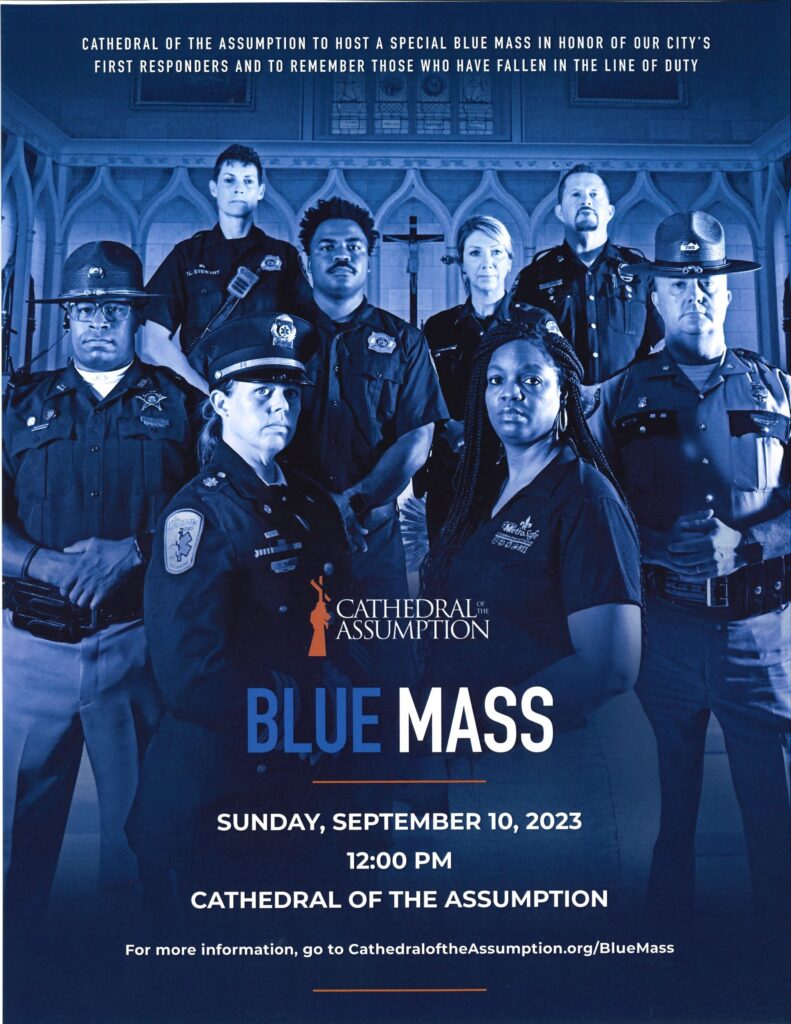 Agencies interested in participating in the event should contact Maggie Cyphers at (502) 657-5222 or mcyphers@cathedraloftheassumption.org.
About the Cathedral of the Assumption
Founded in 1830, the present Cathedral of the Assumption was dedicated in 1852 and is the fourth oldest public building in the city of Louisville as well as the third oldest Catholic Cathedral in the United States in continuous use. The Cathedral maintains a rich tradition of religious identity and civic consciousness with a reach both far and wide. Parishioners from 27 counties in Kentucky and Indiana call the Cathedral home. For more information, visit: www.cathedraloftheassumption.org.